Weekly Lists #62: Favourite Stationery
I've been gushing about how much I love organisation and stationary in some posts on and off for months now, so when I came across the first one this list, I just knew I had to make a post on this: some of my favourite stationery!
This post is not sponsored in any way or form. It does, however, contain affiliate links.
First things first, the set that triggered this entire post.


Now, this cover is just absolutely gorgeous to begin with, but of course it doesn't end there. Anything Harry Potter I was going to like 🙂
With this set you're getting a journal, a wax stamp and two wax sticks, some writing paper and enveloppes, and a paperweight. And of course, all of those have the Hogwarts crest on them.
Does anything more need to be said?
2. Polar Bear Page Holders
Not only are these little flags incredibly cute, they're actually useful.
The fact that they come in such nice pastels is definitely just another bonus for me!
You know how I'm always saying I want all the pretty things? Well, this one basically does exactly that – just look at the amount of sticky memo's in here!
That is basically it – I just love how much of everything I'm getting here 🙂
4. Velke Losiny Handmade Paper
This one is without a doubt the most expensive set of this entire post, but I feel like for this quality it's actually worth it. The paper in this set is hand made and I really feel like, even just through this picture, you can 'see' that 🙂
More than anything, I love the authenticness that this set does, in a way, still possess. Although I'm usually all for the modern pleasure, something about the almost Jane Austen-feel of this one just speaks to me!
5. This Just in Sticky Note Set – Kate Spade New York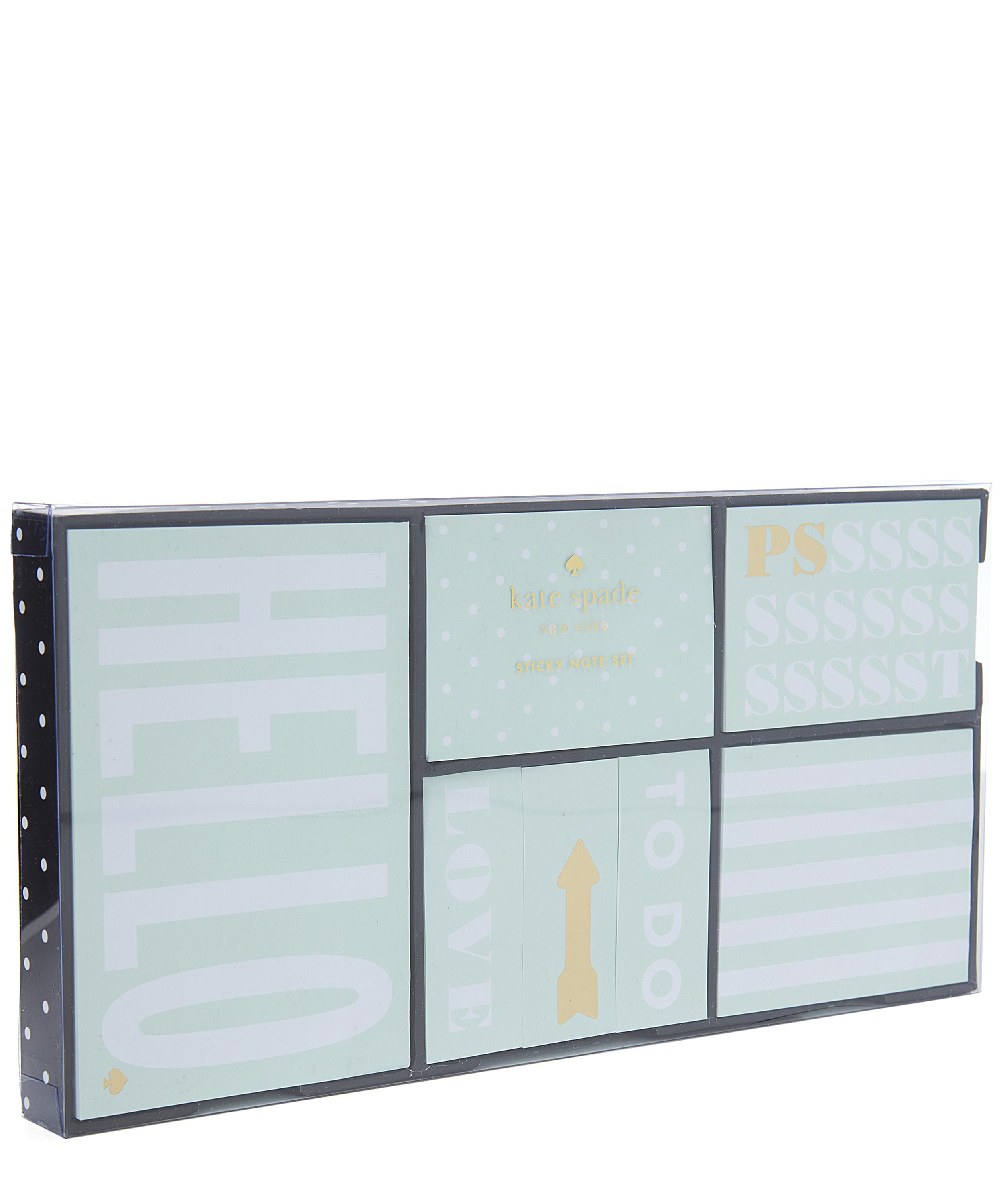 I mean, let's be real – did you look at this? It's absolutely adorable, it has the cutest backdrop and there's so many options…
I absolutely love this one!
Anyways, there you have it, 5 of my favourite stationery sets! Now, of course as I post this I'm going to stumble across at least one more set that actually should have made this blog (and knowing me, it's going to be a Christmas one 🙂 ), but I've been eyeing all of these for a while. So I guess it only felt right that they should be featured on here 🙂
What are some of your favourite stationery sets? Do you have any tips for sets I should definitely take a look at? Be sure to let me know below!
-Saar